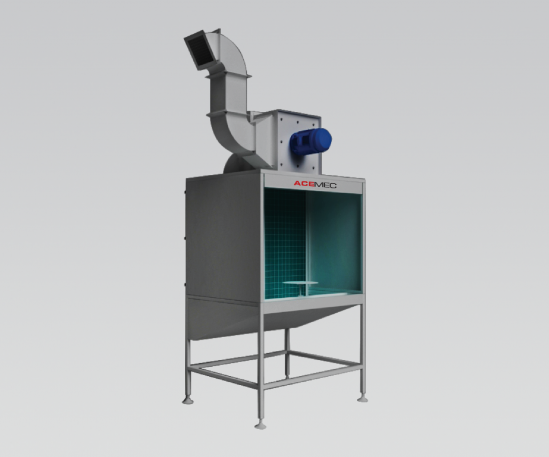 Bench Spray Booth
Each industrial bench booth exceeds safety and code requirements –NFPA-33, IFC – to defend those who paintings in any production spray surroundings, and the arena outside. Your bench spray sales space could be designed to efficaciously eliminate the overspray from the painting operation whilst retaining uniform air flow throughout the work location.
Space Saving and Ease-of-Use
Bench booths are designed for finishing small components that should be painted at bench height. We've designed quite a few bench sprays cubicles that meet your spray requirements whilst maximizing your floor area. Our bench booths incorporate all the same layout features which are blanketed in our huge commercial paint booths.
Appearance and Durability
Your bench spray sales space will have a pleasant look with our long lasting premium grade G-ninety galvanized metal–a advanced steel cloth that lets in our booths to withstand corrosion and remaining longer.