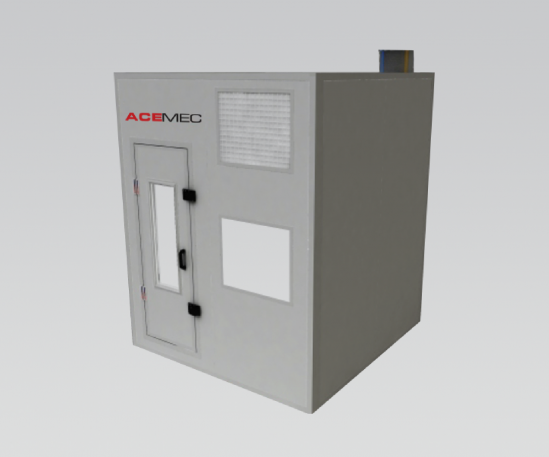 Paint Mixing Room in UAE
ACEMEC supplies 100 % SUPER EFFICIENT PAINT MIXING ROOMS all over UAE. Our  Mixing rooms are crucial portions of gadgets for a variety of motives. In most instances, auto collision stores or any sort of completing facility that employs a spray vicinity, spray room, or paint booth have to also consist of the usage of a  mixing room of their painting process and include it in their constructing format.
Cleanliness & Safety
Our   mixing rooms offer clean and secure surroundings for employees to save and mix their coatings. Harmful fumes are exhausted from the gap a fresh air is brought via powered lovers. The vicinity is likewise saved smooth and exposure to contaminants like dirt and particles from the store is minimized.
Reasons to buy a Paint Mixing Room
Here are five reasons why a  mixing room is necessary:
Quality
Safety
Mixing conditions
Regulatory compliance
Efficiency
ACEMEC Spray Booths offers Best Paint Mixing Room installation in UAE, we also deal with Booth Installation and Relocation Services Dubai, UAE. Based in Dubai, we are located centrally to serve a customer base across the United Arab Emirates.
Our range of services include Installations, Relocations, Maintenance and Error Rectification. We offer these best Spray Paint Booth services from all leading paint spray booth manufacturers.
Who we are?
We   ACEMEC,   Suppliers of the Best  Spray paint booth installation in UAE, have a proven track record of delivering well-designed, cutting-edge paint booths and equipment that meet your needs.
We work with our customers on a variety of projects and return time and time again to service their equipment, update their finishing lines, and replace old booths.
We take great care in instructing our customers on how to use the equipment and technology we install, and we stay up to date on industry trends. We aspire to provide the highest quality Spray paint booth installation in UAE.